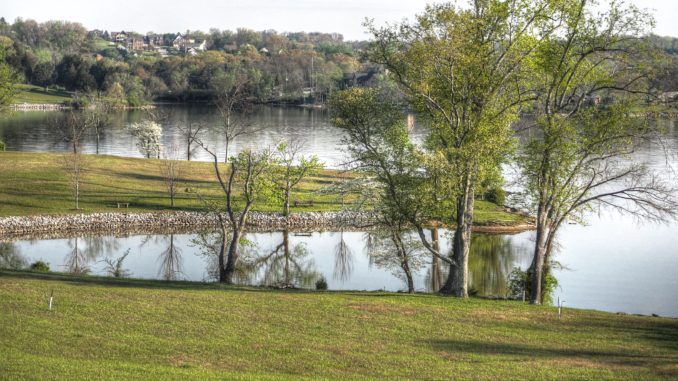 The Lowes Ferry Lakeside Neighborhood  is located in Blount County opposite the Admiral Farragut Park in West Knoxville.
This property was originally the location of the road and ferry to the area adjacent to Admiral Farragut home on the north shore of the Tennessee River.
When TVA reservoir now called Fort Loudoun Lake was created;  the road and ferry location were submerged. The old silo is still visible but surrounded by the lake waters.
Lowes Ferry is now a lakeside community of custom homes, private marina, and neighborhood clubhouse with pool.